ArthroFill tablets
ArthroFill tablets with 15 nutrients to support cartilage, bones and connective tissue.
with hyaluronic acid, green lipped mussel, MSM and L-methionine
without added sugar or artificial sweeteners
two tablets a day
Content: 60 tablets (for 30 days)
Delivery time
*gilt für Lieferungen innerhalb Deutschlands, Lieferzeiten für andere Länder entnehmen Sie bitte der Schaltfläche mit den Versandinformationen.
Carlo Thränhardt achieved the high jump world record in 1988 with 2.42 meters and in 2012 in the 55+ age group. Today he works as a tennis trainer at the DTB.
"I still love doing sports and pushing my limits. ArthroFill helps me keep my joints fit. "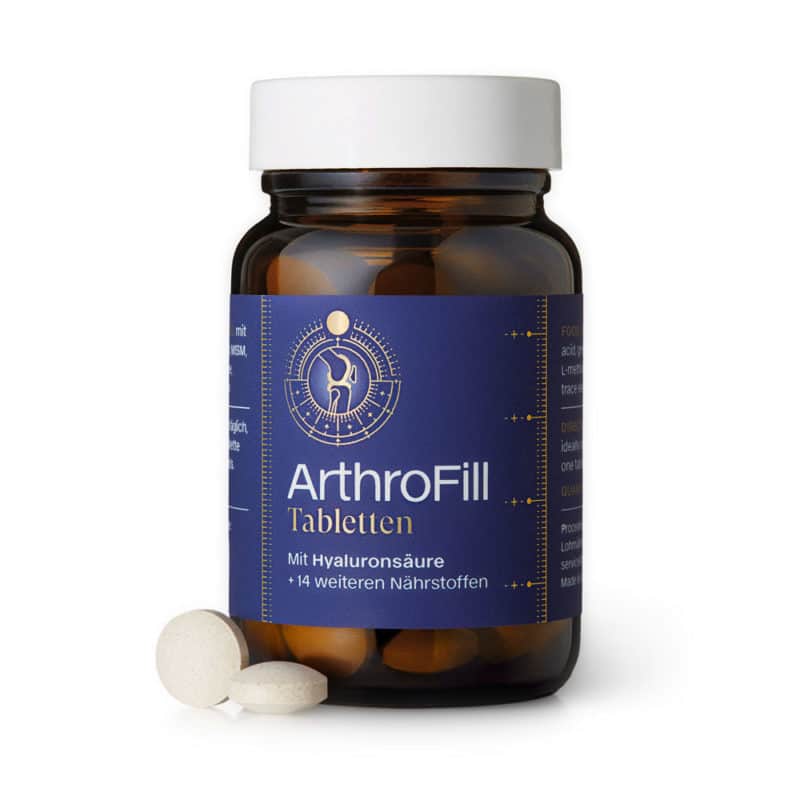 Hyaluronic acid is the main component of the synovial fluid and part of cartilage and connective tissue
MSM and L-methionine are organic sulfur compounds. Sulfur is an essential part of the body , which is increasingly required in the cartilage and connective tissue.
Green-lipped mussel contains glycosaminoglycans (e.g. chondroitin sulfate) and others important components of the articular cartilage
Glocosamine is a important building block of the articular cartilage and the synovial fluid
vitamin C contributes to a normal collagen formation for normal cartilage and bone function at
Vitamin B6, Vitamin B12 and Biotin carry to one normal energy metabolism and a normal one mental function at
zinc contributes to Maintaining healthy bones at
Copper, Selenium, Vitamin C, Vitamin B6, Vitamin B12 and zinc carry to one normal function of the immune system at
Copper, manganese, selenium, vitamin C, vitamin E. and zinc contribute to Protection of cells from oxidative stress at
copper contributes to Preservation of normal connective tissue at
Manganese contributes to one normal connective tissue formation and the Maintenance of normal bones at
Made in Germany + tested quality + sustainably packaged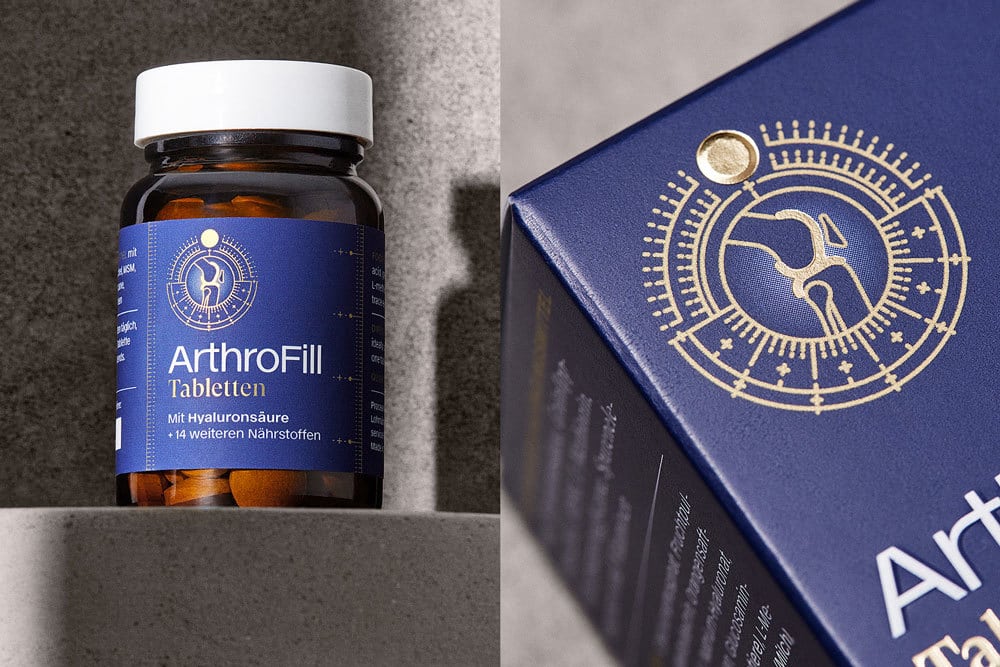 Manufacturing according to the highest quality standards in a GMP and HCCP certified company in Germany
Dosage and composition of all ingredients according to the latest nutritional knowledge
Without added sugar and without artificial sweeteners
Each production batch is tested by an independent food institute
Packed in glass. Cardboard and paper come exclusively from sustainable forestry (FSC certified)
Frequently asked questions