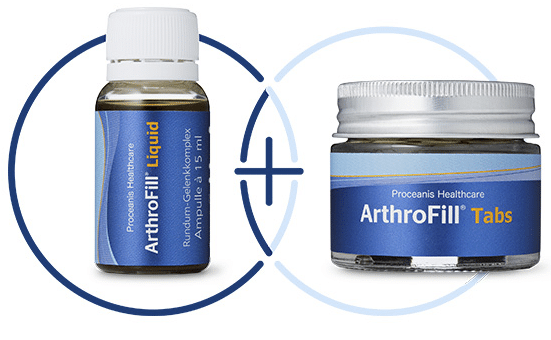 Start with: ArthroFill® Liquid
For the first 20 days, take one ArthroFill® Liquid ampoule per day. The liquid formula provides optimal bio-availability.
Continue with: ArthroFill® Tabs
From day 21 take the ArthroFill® Tabs, two per day. The goal is maintaining hyaluronic acid while supplying a broad spectrum of nutrients and building blocks for cartilage and joints.
Summary
Hyaluronic acid
Hyaluronic acid produced naturally by the human body is found mostly in joints and fascia.
Hyaluronic acid is the main component of synovial fluid.
Hyaluronic acid in PROCEANIS® Hyaluron Komplex is produced through bio-fermentation of plant matter and is vegan.
Synergetic Nutrient Combintion
ArthroFill® contains micronutrients healthy cartilage and bones [1] bone maintenance[2] and fascia [3] . Ingredients in ArthroFill® also play a role in cell division[4] and protection from oxidative stress [5]. ArthroFill® thereby supports all essential parts of the joint: bone, cartilage and fascia.
[1] vitamin C, [2] zinc, manganese, [3] manganese, copper, [4] vitamin B12, zinc, [5] selenium, manganese, copper, riboflavin, vitamin C
Green Lipped Mussel
The New Zealand Green Lipped Mussel, harvested from certified farming, is high in glucosaminglycol and omega 3 fatty acids.
Glucosaminglycol is a key component of cartilage.
Omega-3 fatty acids including EPA and DHA are polyunsaturated fatty acids and are key components of cell membranes.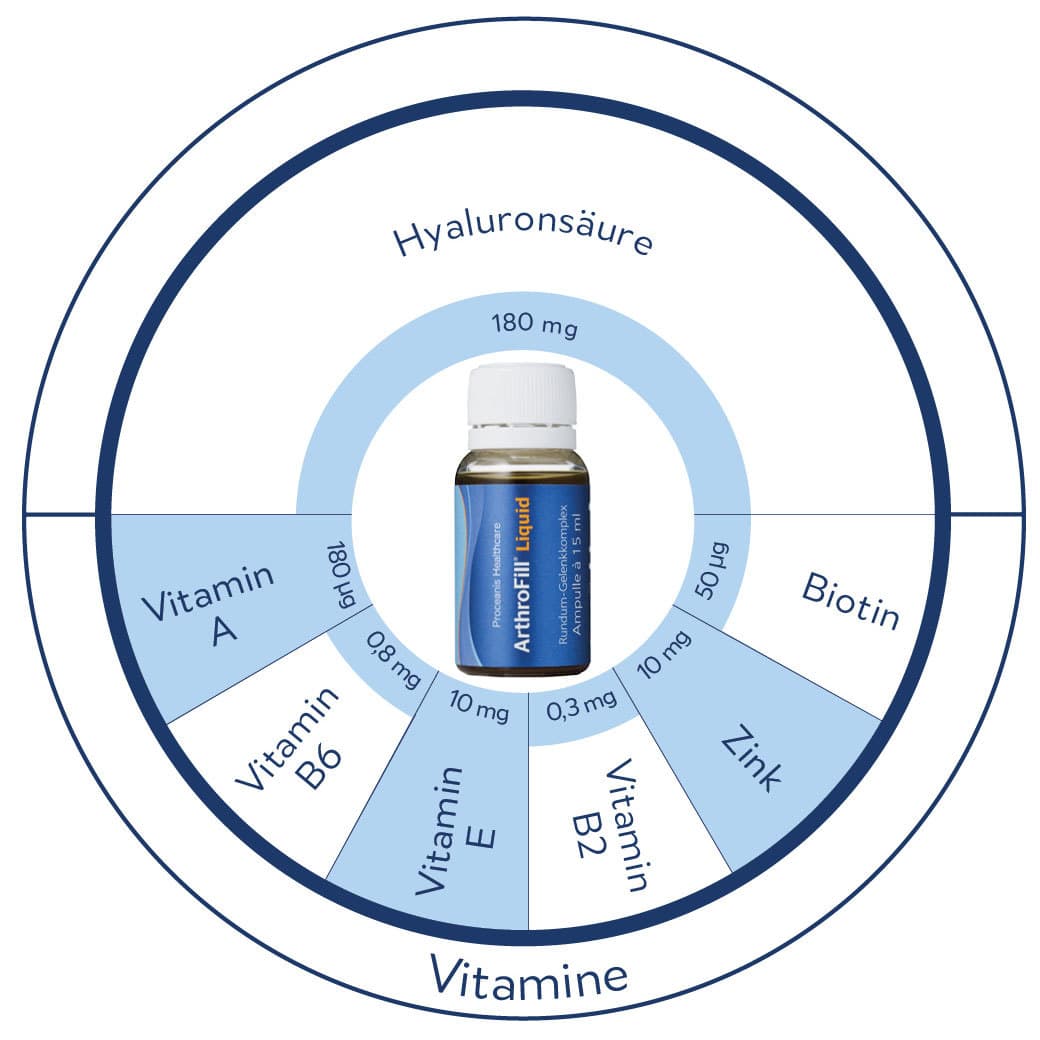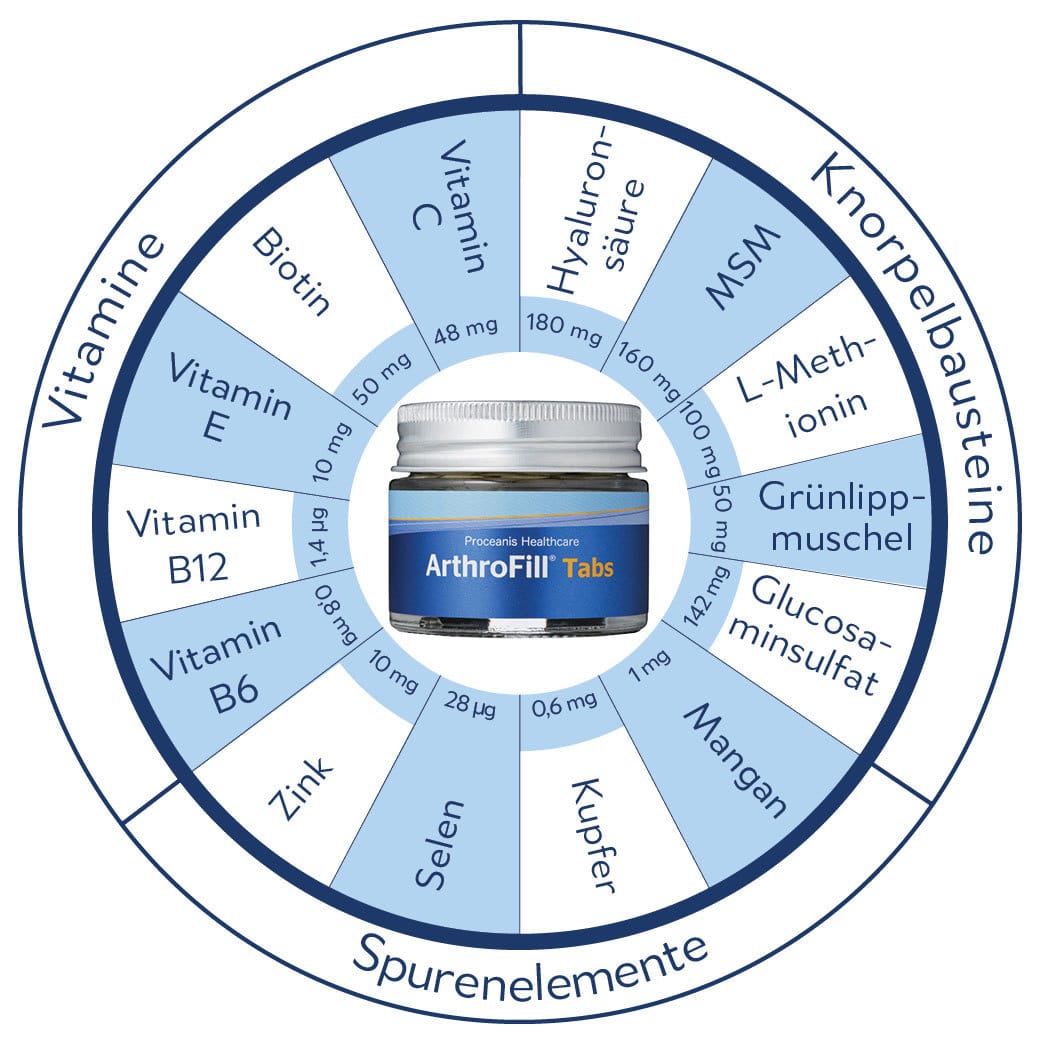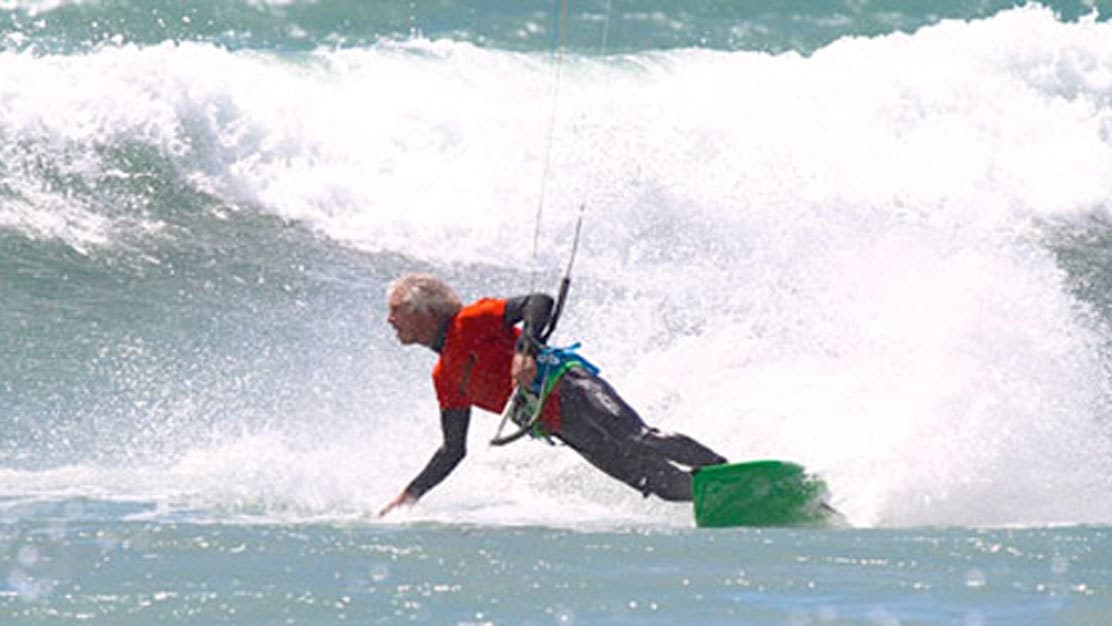 "I have used ArthroFill successfully for many years."
Roy Rodwald, German kite surfing champion (race), kite surfing pioneer
Our Quality Assurance
Our products are 100% made in Germany under the strictest quality standards. Our manufacturing fulfills the standards for HACCP and DIN ISO 9001:2000 and operates under GMP guidlines.
Made in Germany
Meticulously selected ingredients
Dosage according to the latest research in nutrition science.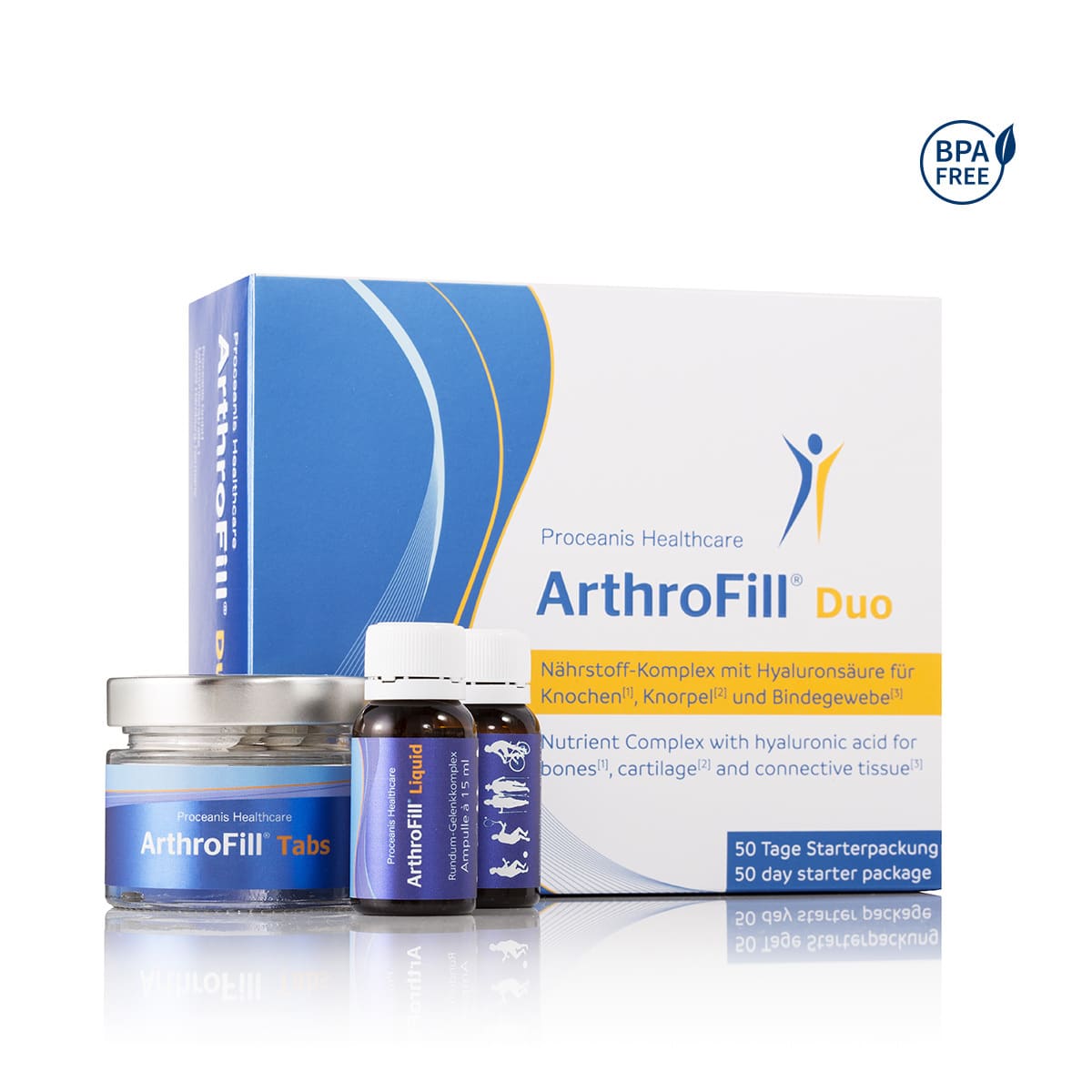 ArthroFill Duo
20 Trinkampullen und 60 Tabletten für 50 Tage Anwendung
Ihr perfekter Einstieg zur Ergänzung Ihrer täglichen Ernährung mit ArthroFill.
[add_to_cart id="680″]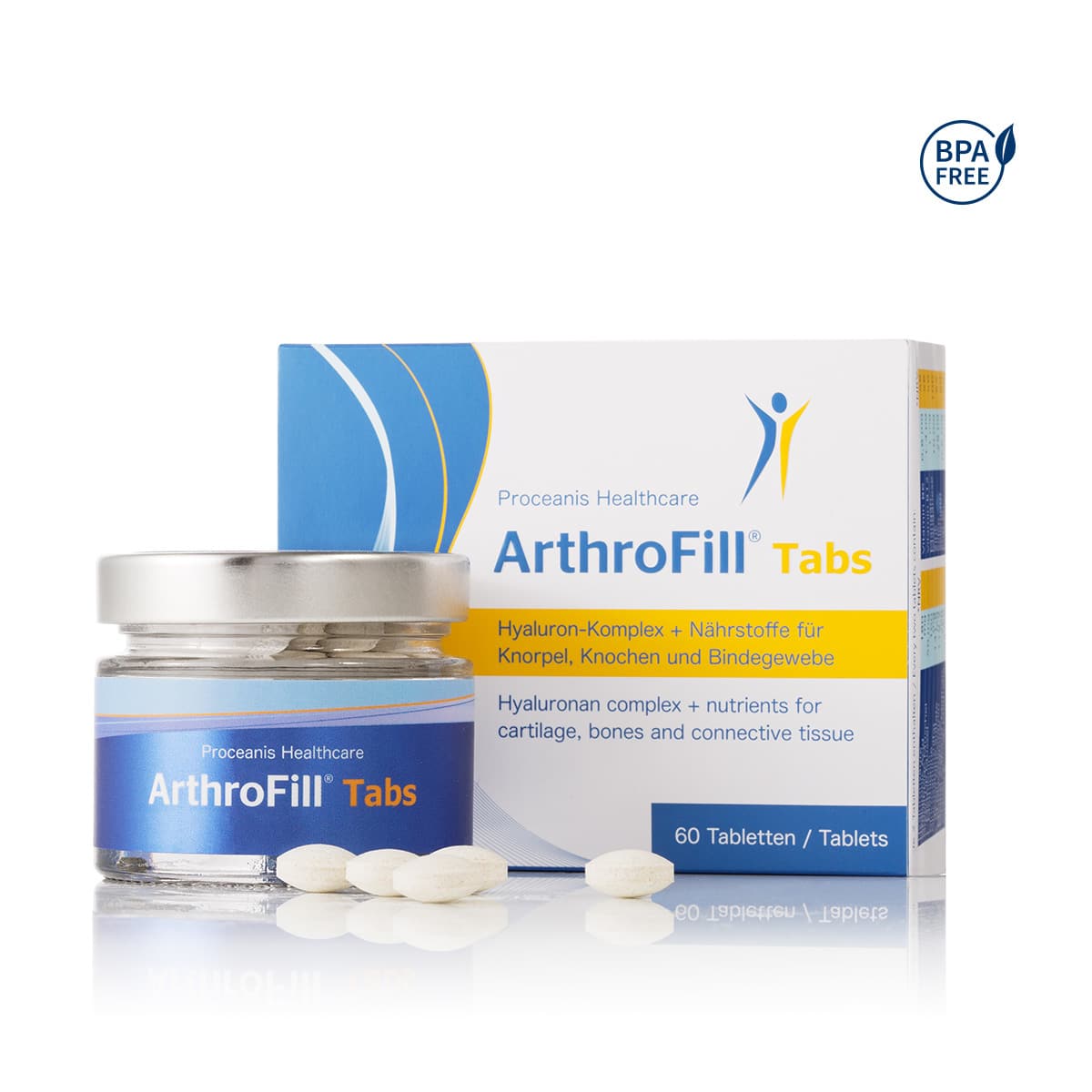 ArthroFill Tabs
60 Tabletten für 30 Tage Anwendung
Zur langfristigen Ergänzung Ihrer täglichen Ernährung empfehlen wir die ArthroFill Tabletten mit Hyaluronsäure + 15 wertvollen Mineralien, Spurenelementen und Vitaminen
Grundpreis 101,49 € pro 100g
[add_to_cart id="807″]